A greek webzine, DownTunedMag interviews Tunks about their first album.
Le 24 déc 2019,
TUNKS is an instrumental, heavy rock band from Bordeaux, France that recently released it's debut album 'Julio's Walls Shake' so we took the chance to have a little chat with them and specifically with Bertrand the drummer of the band. Here is the mini interview that we prepared for you.
01.-Hello and welcome to Downtuned. First of all, give us some info about the band's background just to let people know you better. Where did you get started? How did you meet?
First of all, thank you for doing this interview. The band started 5 years ago: Bruce (guitar) and Nico (bass), were already friends and played together. They were looking for a drummer… so they put an ad in which I answered, I played two songs with them and here we are!

02.-Did the members of the band participate in other projects or bands in the past and what kind of music did they play?
Bruce and Nico played in an alternative rock band; I played in several bands: punk rock, blues rock, and some cover bands… For all of us it was a good school.

03.-How did you come up with the name « TUNKS »? Does it mean something particular for you?
Well, we are fans of the Blues culture, the Delta of the Mississippi, Robert Johnson, Howling Wolf and all those fabulous musicians. Nico was reading some lines about the juke-joints, the honky-tonks… and he found that some of them were called tonks or tunks. He talked to us about it and the deal was done! DownTunedMag interviews Tunks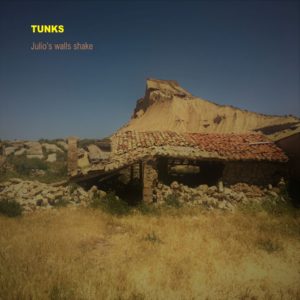 04.-How would you describe your music to someone who doesn't know you yet? Is that the style that defines « TUNKS » or is there room for further experimentation?
To answer to this question I will use the words of a friend of Bruce who's not in the stoner world. She came to our show and she said to us: I left myself go and I took a trip… 'Music for your inner trip', that's a good definition. The stoner is the heart of it but not the whole thing…We listen to lots of different things from jazz to metal, blues, soul music, funk. So we try to put some pieces of all we love in our music.

05.-Your music is instrumental and you chose to name your tracks with numbers. The whole concept obviously would remind 'Karma to Burn' to someone. Is this one of your influences? What were the main reasons and influences that made you adopt this style in your music?
We name our tracks with number because it's simple. That's the main reason. We love Karma to Burn (the best band's name in rock history for me) it's a real badass band! Their music is direct, without compromise and if there's something we tried to 'steal' from them it's that! Our main influences are Deep Purple, Pink Floyd, Black Sabbath, Buffalo, Blue Oyster Cult, the in-your-face rock of the MC5, the Stooges and Nirvana and I should add ZZ Top and guys like Buddy Guy.
06.-What kind of music do you mostly listen to and what is currently in your daily playlist?
We are 3 dads so currently our playlist is Christmas songs! 😊 But we still find some time to listen to Nirvana, All them Witches for Nico who is also a punk rock fan. Bruce is a Deep Purple addict. He also likes 1000mods, Pink Floyd, the Re-stoned, Earthless, the Black Rainbows. Currently I listen to Villagers of Ioannina City, Bruce Springsteen, Clutch and Gary Moore.
07.-A few months ago you released your debut album « Julio's Walls Shake ». Is there a story behind this name? How did you decide to name it that way?
Well, the name of the owner of the studio where we rehearse every Friday is Julio. At the beginning we played in a tiny wood studio, which were also Julio's home at this time. One day he came to us to say 'Hey guys calm down please! You are too loud! Walls are shaking!' We kept these words in mind, knowing we'll do something with it.
08.-Is there a story behind the photo in the cover of the album?
The photo has been taken by my wife in the Bardenas desert in Spain. We spent a weekend there for my birthday. The pic was cool. I proposed it to the band with 'Julio's Walls Shake' on it as the tittle. And it worked for all of us.
DownTunedMag interviews Tunks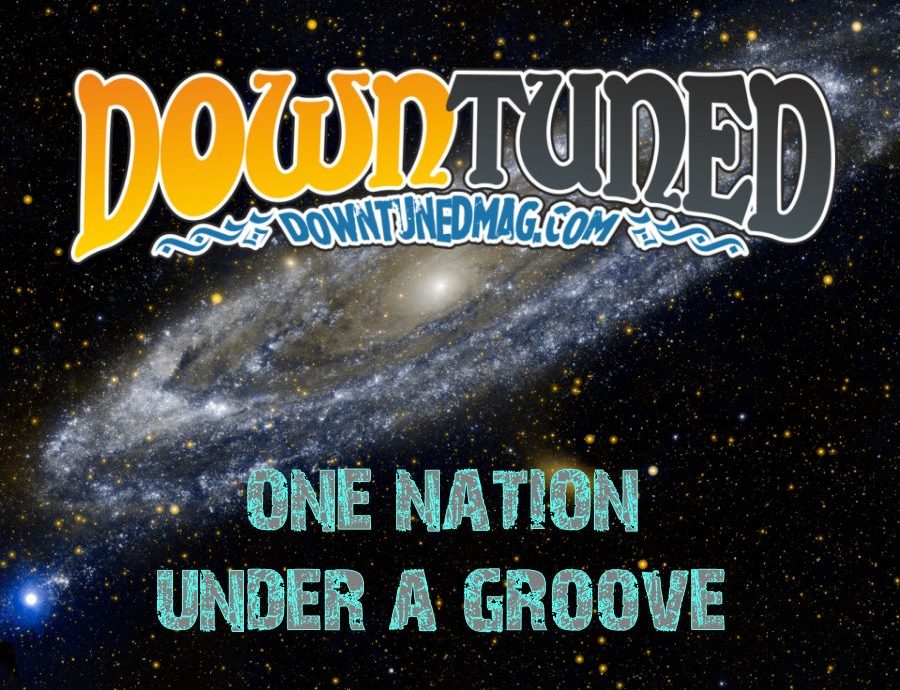 Downtunedmag interviews Tunks